News
Advanced Farm Management Program (AFMP) being offered to Agribusiness
17/11/17
This 5 day training program is designed to help farm business owners and managers who want to elevate their management skills.
Our colleagues at the Greenbelt Farmers' Market Network brought this program to our attention. It is designed for established farms that market directly to customers.
The 5-day program is being offered through a partnership between the Agri-food Management Institute and Ontario Farm Fresh Marketing Association. It covers enterprise and financial analysis, holistic risk assessment, human resources strategy and costing management. The program runs from Nov 30, 2017 to Feb 12, 2018.
Please share with anyone who may find this program helpful in growing their direct to consumer farm business.
We hope to see you at Ag 4.0.1 on November 24 in Meaford. See EventBrite for agenda details, to purchase tickets, and to find out about how youth from 12 to 25 can attend the conference for FREE.
https://www.eventbrite.ca/e/ag-401-tickets-36998661994
Philly Markowitz
Economic Development Officer
Grey County
595 9th Avenue East
Owen Sound, ON N4K 3E3
Phone: +1 519-372-0219 ext. 6125
Fax: +1 519-376-8998
Philly.Markowitz@grey.ca
http://www.grey.ca
http://www.visitgrey.ca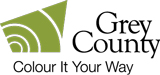 https://www.eventbrite.ca/e/ag-401-tickets-36998661994
OFFMA.pdf
(1.01 MB)
download the free Adobe pdf reader at
get.adobe.com/reader
All documents found on our website can be made available in other accessible formats where practicable and upon request.